IVSM Vintage Rendezvous for Sailplanes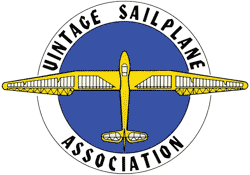 Massey Aerodrome (MD1), in cooperation with the Vintage Sailplane Association (VSA) will hold the IVSM Vintage Rendezvous for Sailplanes on the Eastern Shore of Maryland at Massey for four days in June: Fri., Sat., Sun. & Mon. June 26th, 27th, 28th & 29th – all day (from approx. 10 AM to 5 PM). Massey's "IVSM Vintage Rendezvous" is an opportunity to fly in a relaxed environment before attending the big "IVSM" in Elmira, NY.
Contact Rusty Lowry: (240) 925–5683, Email:  lowry94@verizon.net   Fly-In & Drive-In guests are welcome. Gliders are NORDO so See & Be Seen!!
FYI: International Vintage Sailplane Meet in Elmira, NY (July 4th- 11th). www.soaringmuseum.org  https://www.soaringmuseum.org/international-vintage-sailplane-meet-registration.php
Gliding enthusiasts from all over the country and beyond will descend on the "IVSM" at Harris Hill, Elmira, NY in early July for the return of the International Vintage Sailplane Meet which will attract many  international participants and vintage sailplanes at the historic soaring location. https://www.stargazette.com/story/news/local/2016/06/30/intl-vintage-sailplane-meet-returns-harris-hill/86561812/