50th Antique Fly-In – Potomac Antique Aero Squadron (PAAS)
50th Antique Fly-In – Conducted by the Potomac Antique Aero Squadron (PAAS), hosted by the Massey Air Museum. Saturday June 11th, 2022 (Second Saturday of June): Field open to Antique Airplanes starting at 7 AM. All aircraft welcome starting at 9 AM (General Public from 10 AM to 3 PM) (NO Raindate).
Link to PAAS Flyer (poster) with Schedule & Judging Categories / Awards: https://www.harpyr.com/PAAS/2022_Flyer_1_Page.pdf/ 
Link to Potomac Antique Aero Squadron website: http://www.paasflyin.info 
This is the sixth year that the former Horn Point Antique Fly-In will be held at Massey. This is an Antique Airplane Association (AAA) judged event: Registration for Judging begins @ 9:00 AM.  Judging Begins @ 9:30 AM. Judging Ends @ 2:00 PM.  Awards Presentation @ 4:00 PM.  No admission or landing fees – (donations to help PAAS continue the Antique Fly-in are appreciated). Fly-in and General Public drive-in guests are welcome, No Admission or Parking charge. The Airport and Museum are open, family friendly and handicap accessible (on grass). Antique and Show cars are invited for non-judged display (If you have a motorcycle, vintage car or hot rod, come early, park up front around the DC-3 for everyone to see & admire). PAAS Fly-In Director: Mike Strieter Email: strieterstinson@verizon.net   VOLUNTEERS WANTED!  This is your chance to get involved with Aviation (Contact  Mike Strieter above).
AOPA Pilot magazine covered last years 49th Antique Fly-In at Massey Aerodrome – Link:  https://www.aopa.org/news-and-media/all-news/2021/september/pilot/happy-place    OR  view the article here (in Massey's Photo Library): https://www.flickr.com/photos/massey_aero/albums/72157719732160357″> 
View photos of last years 49th Antique Fly-In at Massey Aerodrome here:
https://www.flickr.com/photos/massey_aero/albums/72157719588421422″> 
Link to Past Flicker Antique Fly-In Photos:  https://www.flickr.com/search/?text=Potomac%20Antique%20Aero%20Squadron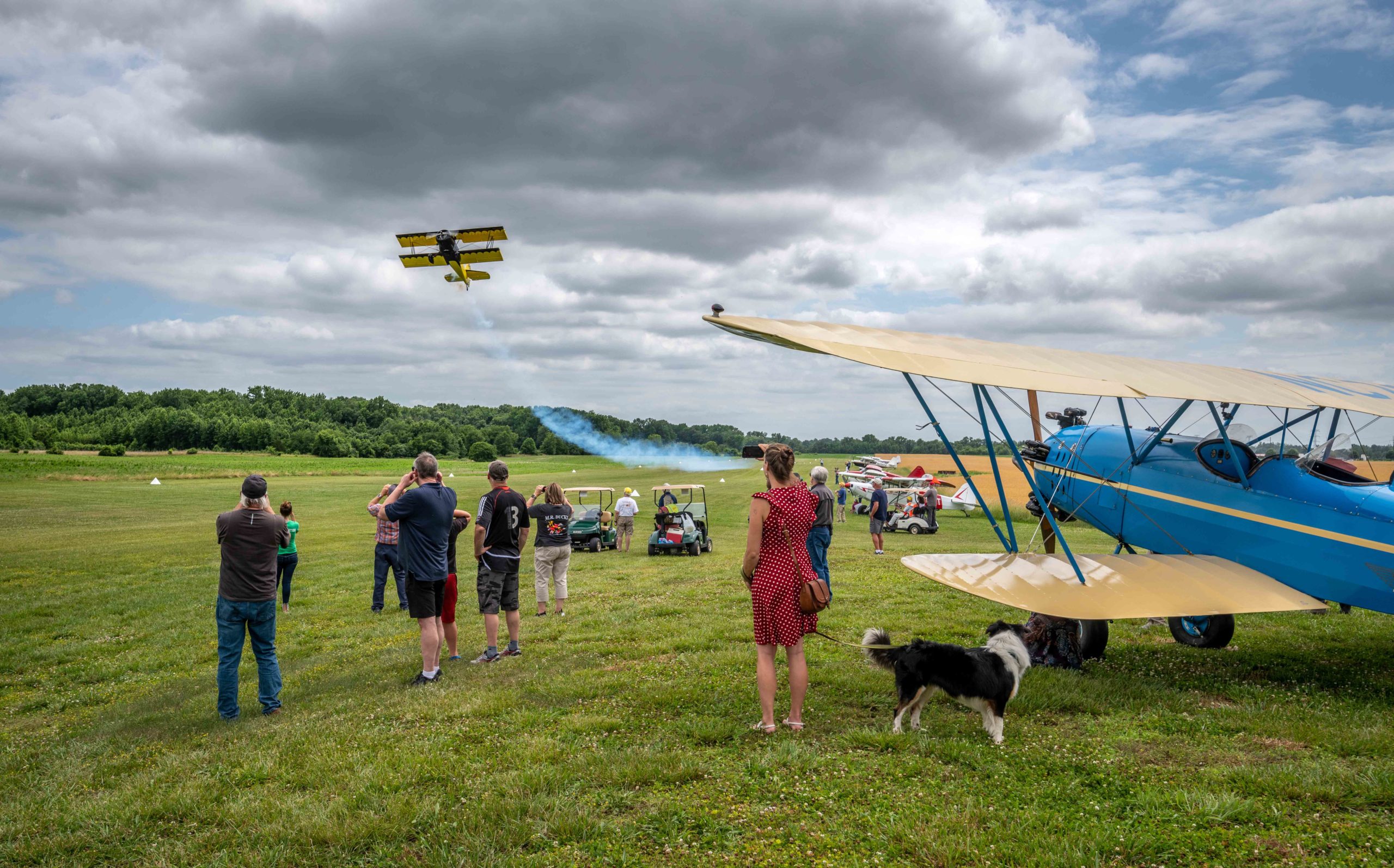 N147KG "GrassoCat" Photo by Dennis Maroulas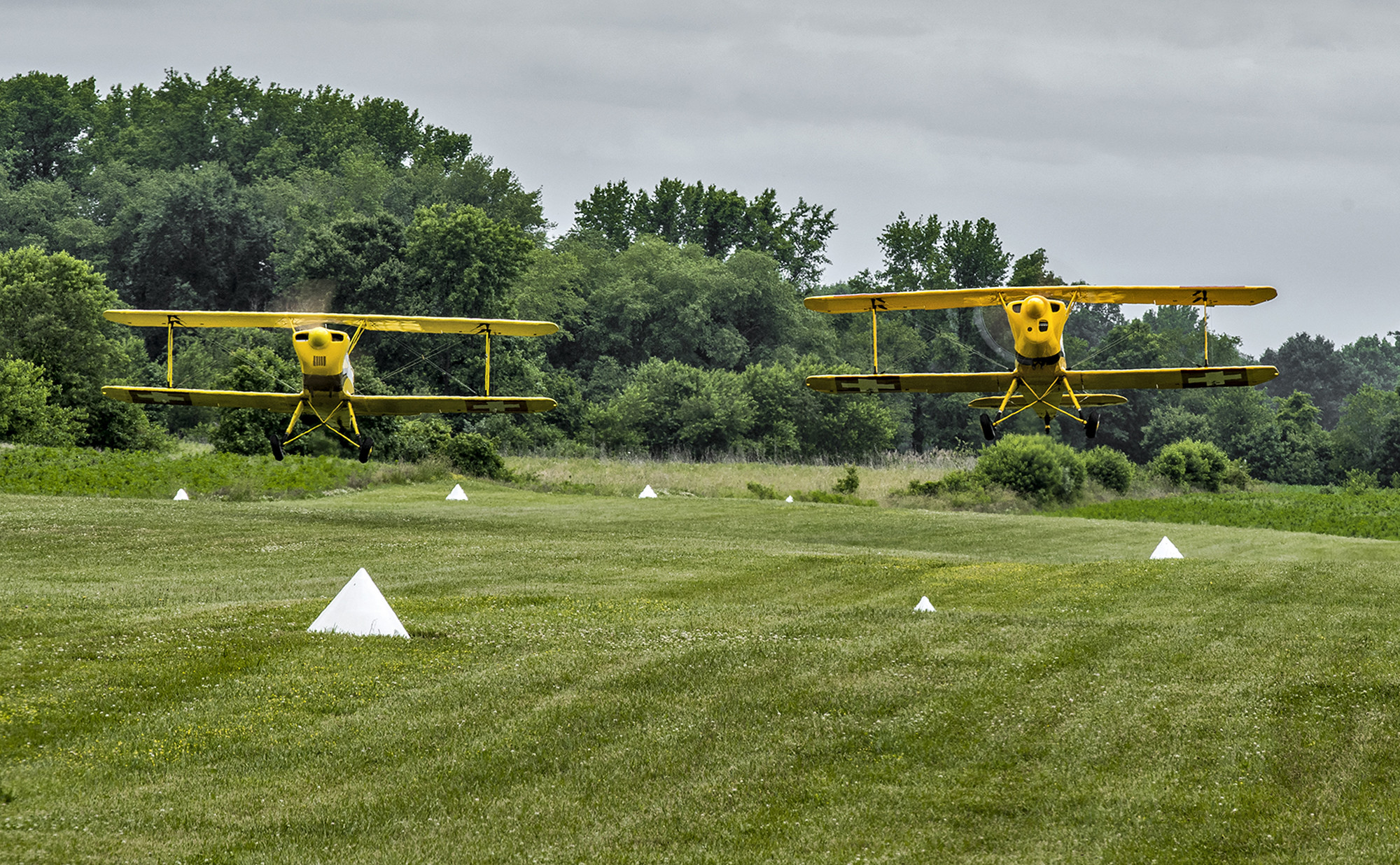 Bücker formation take-off. Photo by Dennis Maroulas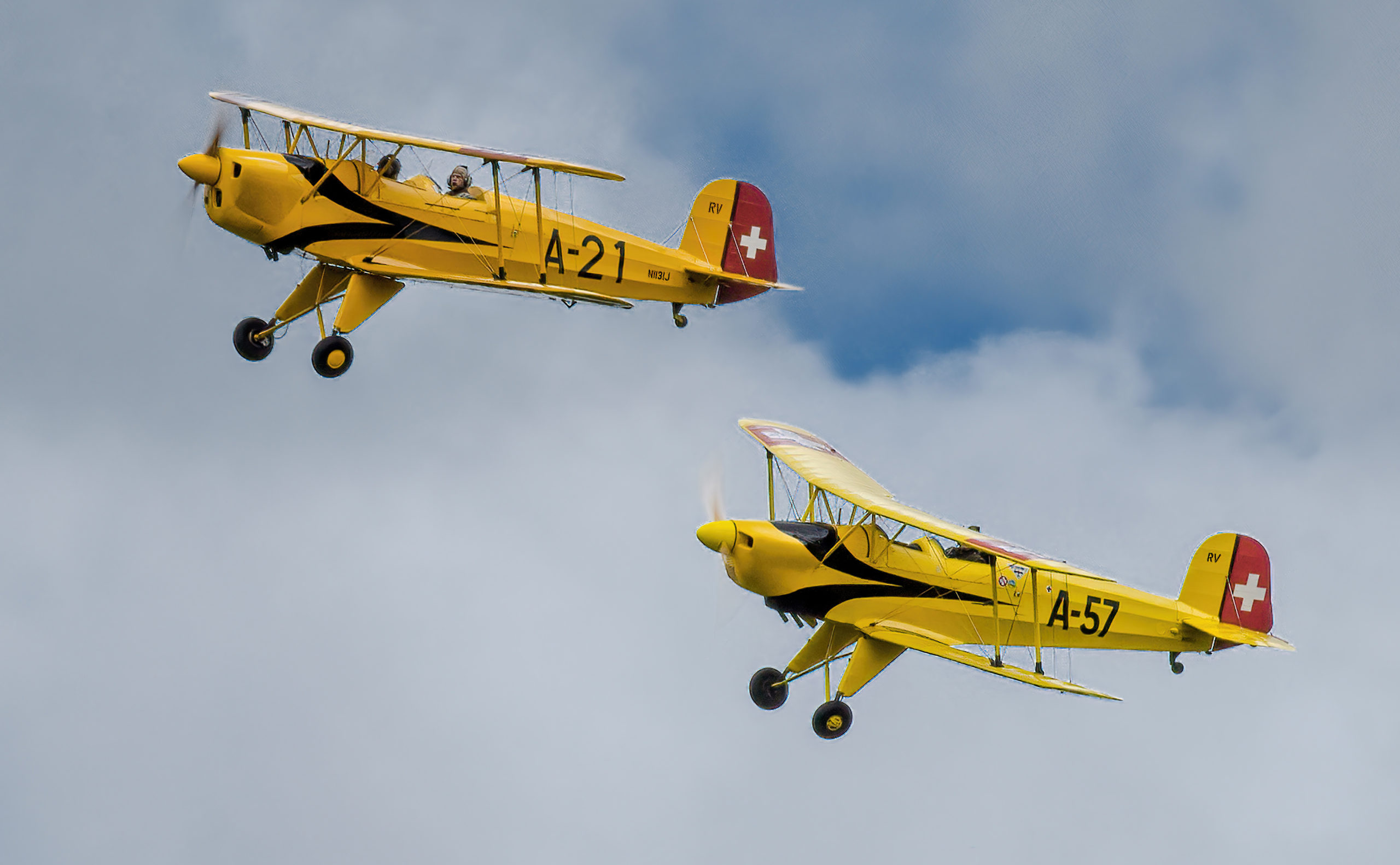 Bücker formation fly-by. Photo by Dennis Maroulas