20th Open Hanger Party & Fly-In at Massey Aerodrome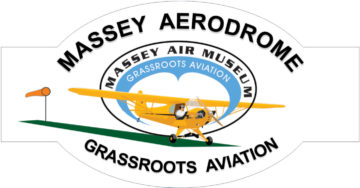 Massey Open Hangar Party & Fly-In on Sunday December 6, 2020 from 10 A.M. to 2 P.M.  Come to our Annual Open Hangar Party, Rain or Shine! — Fly in or Drive in. Help us celebrate our progress and new projects. Friends can bring a covered dish or dessert item (optional) and the airport supplies the main course, cider, lemonade & coffee. If the weather cooperates like it has the last three years you can watch the field fill up with over 100 fly-in guests, expect to see interesting airplanes. Renew old friendships & meet others who love aviation. Tour the Air Museum, hangars and DC-3. If you have a motorcycle, vintage car or hot rod, come early, park up front around the DC-3 for everyone to see & admire. Pilots: As always, keep an eye out for "no-radio" aircraft. Winds permitting, we usually use Runway 02 for arrival on event days, if not – we have widened the west side "Back Taxi" lane. Remember it's on the FIRST SUNDAY of December! 11 A.M. to 3 P.M. General Public Invited! Children Welcome. Free Admission. FOOD IS SERVED AT NOON.
ATTENTION PILOTS: Position reporting on 122.9 is recommended. Numerous NORDOs, SEE & AVOID is the rule.
We have a presence on Facebook now, see what's happening at the airport: https://www.facebook.com/MasseyAerodrome/