Bill Dougherty
Everyone enjoyed another fun event with over 100 airplanes attending and 150 drive-ins. Although a threatening early forecast kept some people away, the weather was actually OK - winds were calm, it was cloudy with a high ceiling and temperature in the high 50's. Not bad for early spring, just not the perfect weather we had last December for our Open Hanger Party. The timing was slightly compressed with planes arriving early and leaving early to avoid anticipated rain that held off until after 6. Nothing interfered with the usual aviation camaraderie accompanied by good chili. There was the usual eclectic assortment of airplanes on view but where were the J3 Cubs? We were happy to welcome a Robinson R-44 helicopter which was flown very precisely by Sandra Hunt, a Globe Swift GC-1B came from Madison, VA. and a 1985 Great Lakes flew in from Pitman, NJ.
For the Warbird enthusiast there was an open cockpit Fairchild PT-23 WWII trainer (220 hp Cont. R-670), 3 Stearmans (1 is based @ Massey), a de Havilland DHC-1 "Chipmunk" from the Colonial Flying Corps Museum in Toughkenamon, PA, a very healthy sounding YAK-50 with a 360 hp Russian made Vendenyek M14P engine and a Beech A-45 which is a T-34 in civilian dress.
The most unique plane category was a contest between two of the most dissimilar planes imaginable: Steve Carruthers' all wood, plans-built Super Cat ultralight (15.8' long but looks shorter) and Olivier Langeard's beautiful EXTRA EA 300.
In the Light Sport category, I was very impressed by 3 aircraft: a Van's RV-12, an OMF-100-160 Symphony (a certified version of the Stoddard-Hamilton Glastar) and a FANTASY AIR SRO, ALLEGRO 2000. Probably Light Sport eligible was the rare Mooney M-10 (derived from the ERCO Ercoupe).
Other guests included: 11 Van's RV's, 7 Beechcraft Bonanzas & one Musketeer, 5 Citabrias plus one each: Taylorcraft BC-12-D, Luscombe 8E, Stinson 108-2, Sonex (V tail) WAIEX and much more. You can see them all in the Photo Library (when posted).
One question I've been asking myself is why did all the J3 Cubs stay home (I'm not counting the one PA-11 & PA-12 that did attend)? We usually see 10 or 12 at our events. Weight-shift Trikes flew in, 3 Kolb Fireflys flew in, 4 Aeroncas, a Luscombe, a Mooney M-10 and a Taylorcraft paid a visit. The consensus was "just coincidence," so I hope to see you all next time.
Massey Aerodrome's "raison d'etre" is the J3 Cub; Jim Douglass' inspiration for Massey to be a dedicated "Grass Roots" airport was to support the type of flying represented by the Cub. Jim's friend, Ralph De Groodt filled in by displaying Jim's old J3 which he had bought - now newly restored to perfection.
Thanks to everyone who brought Chili or other treats, as usual, I think we all ate well and enjoyed seeing old friends.
Finally, I want to express our real sorrow and the great loss we at Massey Aerodrome feel at the death of Tony Markl and his wife Pat in an automobile accident on April 11th. If you were fortunate enough to have known Tony you will agree he was "one of a kind," known for strong opinions, strict about safety, opinionated about fabric covered tail wheel aircraft - Aeroncas (and much else). There
There are lots of extra photos in the Photo Library.
If you flew in, use our Photo Library search from our home page to find for your aircraft by typing in your N-number.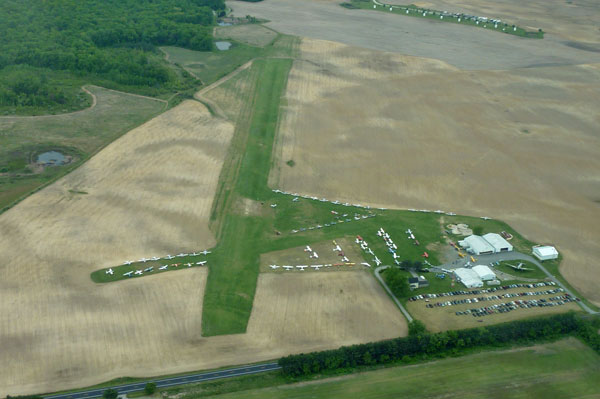 From the air.
N70096 1994 Super Cat, STEVEN CARRUTHERS, CHARLOTTE HALL, MD
(50 HP Rotax 503 engine. Plans built, all wood construction)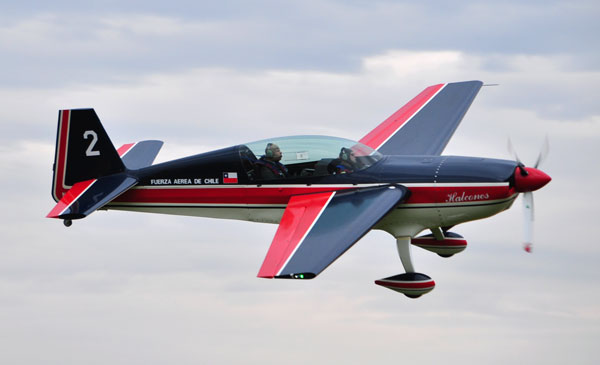 N300FR EXTRA EA 300, OLIVIER LANGEARD AVIATION INC., NEW CASTLE, DE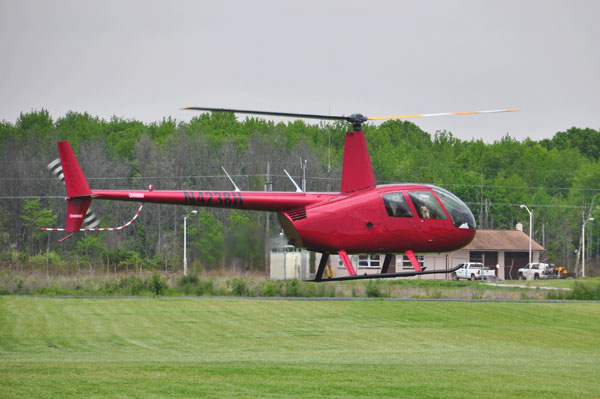 N4238H 2009 ROBINSON HELICOPTER R44 II, SANDRA HUNT,
PARK HALL, MD (Lycoming IO-540)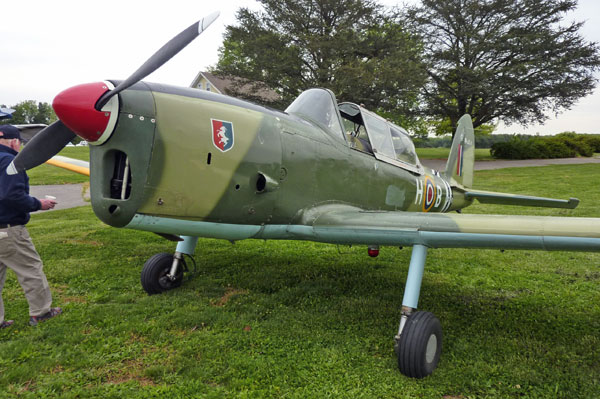 de Havilland DHC-1 "Chipmunk" from the Colonial Flying Corps Museum
Toughkenamon, PA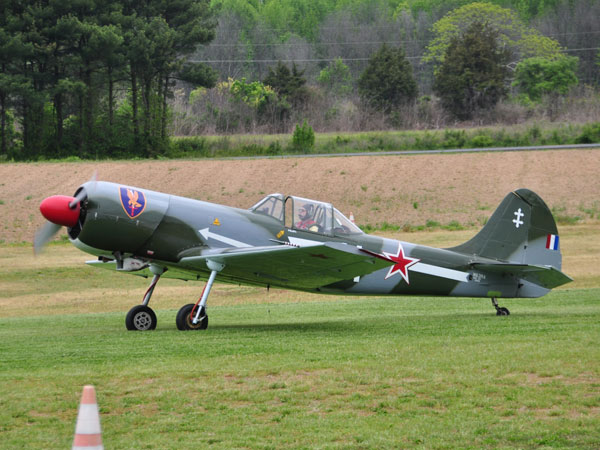 N63RA YAKOVLEV YAK-50, OLIVIER LANGEARD AVIATION INC.,
NEW CASTLE, DE (engine VENDENYEV M14P)
N3729K GLOBE SWIFT GC-1B, STEVEN ROTH, MADISON, VA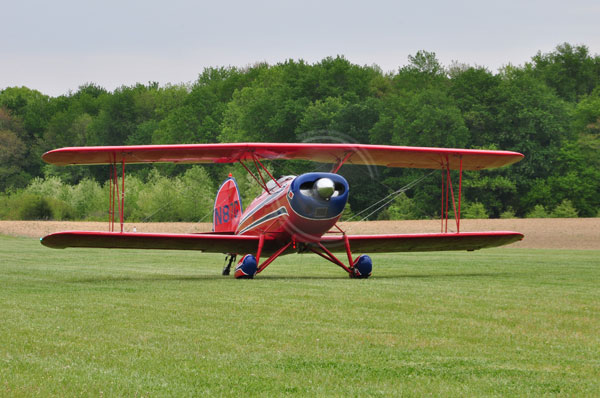 N87G 1985 GREAT LAKES 2T-1A-2, WILLIAM STOCKL, PITMAN, NJ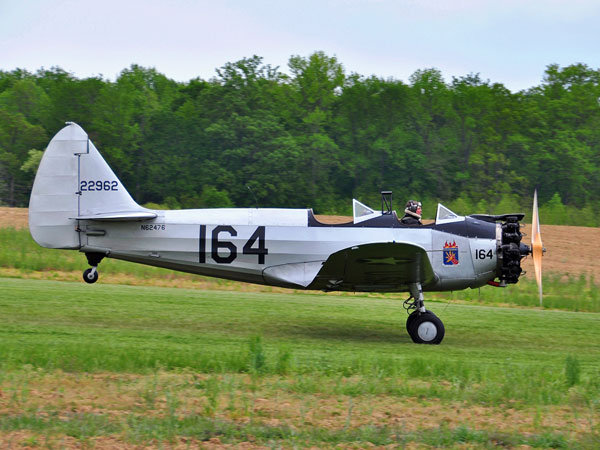 2476 1942 FAIRCHILD PT-23A, GLICK AVIATION INC.,
SMOKETOWN, PA, (Paul Quinn)