OPEN COCKPIT BIPLANE RIDES AVAILABLE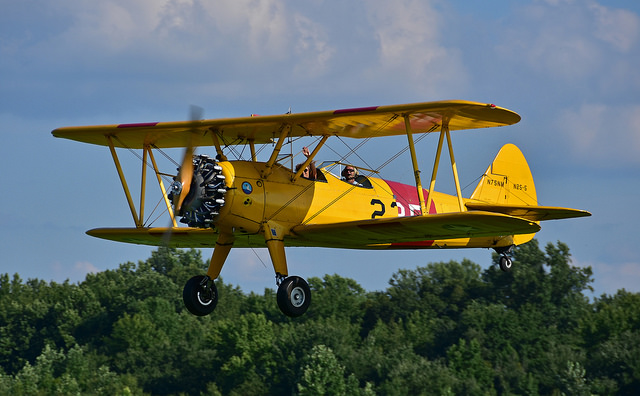 The 2022 Flying season runs from May to October. See below for Dates:
Sept. 30
Oct. 2
Oct. 14-16
Oct. 21-24
Oct 1 – Georgetown Wings & Wheels (Delaware) – ride prices slightly higher at these venues.
Other dates may be available, call a week ahead of time for availability. Reservations preferred but Walk-ins are welcome.
Biplane Air Tours will provide airplane rides in a 1944 Stearman open-cockpit biplane – Departing from Massey Aerodrome on selected weekends.
$80 for 15 minutes, $150 for 30 minutes, $270 for 60 minutes.  For more information see the Website: www.biplaneairtours.com
Contact Nick Mirales @ 410-535-4136 or Email: Flyingfun@biplaneairtours.com