| | |
| --- | --- |
| | Corsair Details |
---
A Little Corsair Minutiae
We are continuing to make refinements to the Corsair in an effort to increase it's authentic look. John has finished installing the bottom skins around the pylon and he installed, in the cockpit, real gauges which are visible from the ground.
We presume that when David Tallichet's company made the fiberglass molds off their Corsair, that the gear must have been extended. Therefore, they would have had to modify the molds to represent a gear-up condition with closed doors. On a real Corsair the tail wheel is still partially exposed when retracted. On ours, the tail wheel does not appear but there is a triangular protrusion extending from the bottom of the gear doors near where the tail wheel would be. We speculated that this might have been a skid or some attempt at visually compensating for the lack of a partially exposed tail wheel. But, it turns out that we should have given the mold makers more credit considering the attention to detail found elsewhere.
What was the protrusion? This was a question that I hoped to answer when I went to EAA AirVenture at Oshkosh this year. Fortunately, there was an FG-1D (F4U-1D) Corsair (the same model as ours) on display for the 100th Anniversary of Canadian Aviation. Sure enough, there was the same protrusion as on our plane except that with the gear down & doors open it was split in two with half on each door. It wouldn't be until the doors were closed that it would look like the one piece that ours is. It couldn't be a skid because it was only sheet aluminum and observation showed that it wasn't covering part of the retraction mechanism - so what function did it serve? Jim Sypherd knew immediately it had to be a fairing behind the exposed wheel to reduce aerodynamic drag - mystery solved. Seems like a lot of effort for Vought to expend for relatively little gain.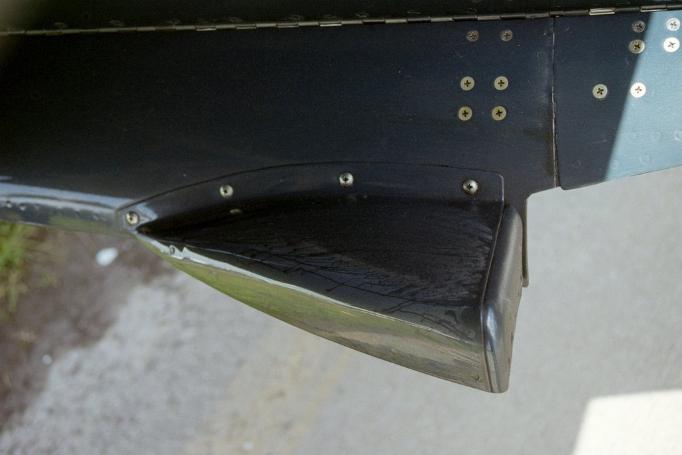 Detail of right half of (split) tail wheel fairing (open gear door - starboard side)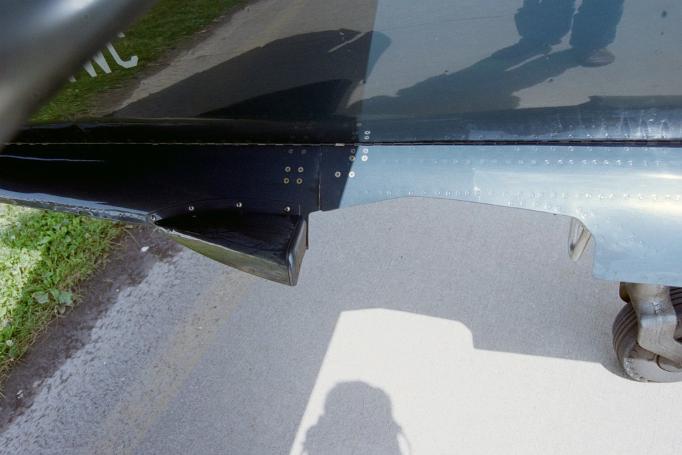 The tail wheel retracts to the rear and extends through the cut-out in the gear door in front of the fairing.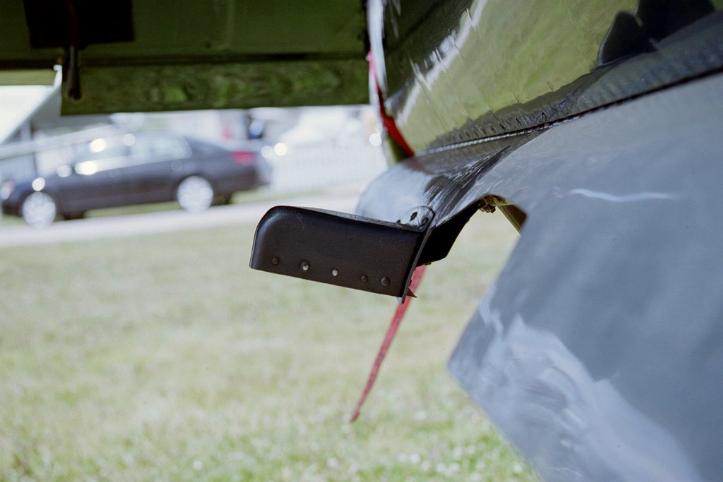 Detail of tail wheel fairing looking rear (open gear door - right side)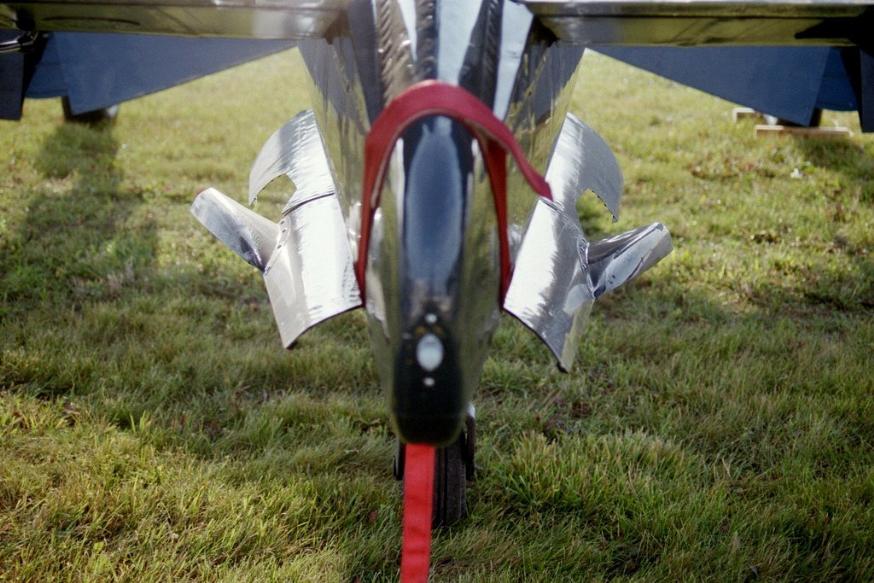 View from rear showing both open tail wheel gear doors with fairings on each.
(tail in foreground is purposely out of focus)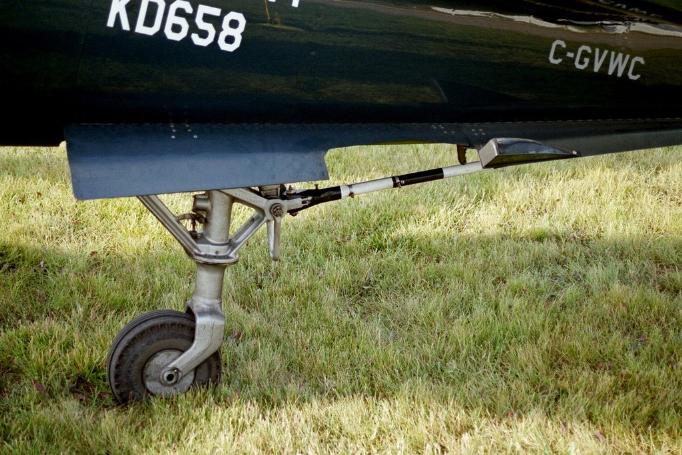 Port side view of tail gear & door (note: catapult hook hanging down where arresting gear attaches)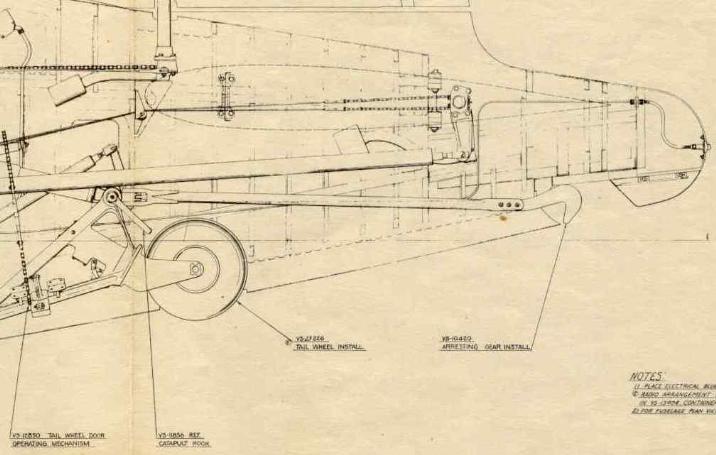 This drawing doesn't show the tail wheel fairing (which was eliminated by model F4U-5)
Thanks to "The Corsair Experience" http://www.f4ucorsair.com/
Massey Air Museum